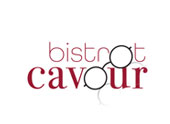 From the historic Buoi Rossi Inn, comes the Bistrot Cavour that carries out an innovative and refined gastronomic proposal, ideal for business lunches, happy hours, light dinners and small events. It is characterized by an intimate room in a more modern and essential context with natural lighting. The perfect place to spend a lunch break or an aperitif of quality, in a cozy atmosphere, alone or in company. Bistrot Cavour ensures a high level culinary experience at a competitive cost.
Lunch at Bistrot Cavour is ideal for those hotel guests who want a quick break, but don't want to compromise on quality and fresh, wholesome ingredients. With dishes personally prepared by the Chef Sara Zanotto and the usual courtesy of our service.
A break in a relaxing environment, dedicated to taste.
A daily habit of pleasure.
His proposal is also available for takeaway and for home delivery.